We've hand-picked our favorites from food to books across the internet.
We're in love with matcha green tea. Matcha has antioxidant properties that are off the charts and is rich in vitamins and minerals- including Vitamin C, Zinc, Magnesium, Selenium, and Chromium. It boosts concentration without feeling the jitters (because of a compound called L-Theanine), and is so tasty with some milk and sweetener of choice.
Cocoa: We've done a lot of research tasting a lot of different cocoas, and Valhrona is by far the best tasting cocoa out there. Cocoa is very high in many nutrients, including Magnesium, Potassium, Iron, Copper, Manganese, and Zinc, has surprisingly a lot of fiber, is low in sugar, and has been repeatedly shown to be healthy for your heart and brain. We absolutely love this brand.
If you've ever been to an Ethiopian restaurant, you've tasted Berbere spice. It is a traditional spice used in Ethiopian dishes, and it is a blend of paprika, cayenne, fenugreek, coriander, cumin, black pepper, cardamom, cinnamon, cloves, ginger, and turmeric, and salt. It is filled with many minerals from essentially all of the spices within (especially fenugreek!). Not to mention, cinnamon has been shown to have blood glucose regulatory effects. Sprinkle it on sweet potato fries with some olive oil before you bake, or even on fresh popped popcorn. It's delicious.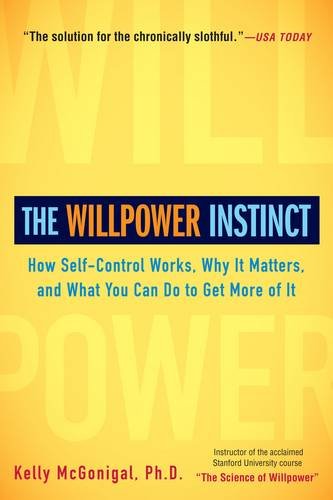 Kelly McGonical, PhD is a masterful teacher and storyteller. She is so good at translating complex research into understandable and relatable means. We love this book because it utilizes evidence-based research and gives us an easy to understand perspective into how our brains work. Psychology and Neuroscience are two fields that are a necessity in Nutrition and Food Choice, and ones that are frequently underutilized and underrepresented in nutrition conversations. This is a great read.
This is one of those books that, from a consumer behavior standpoint, you read and keep being baffled with the research within. We found ourselves repeatedly saying "Really? These people/researchers/scientists would make a different choice than that!" Alas, the brain sometimes plays tricks on us, we have inherent biases, illusions with the way we see food and amounts, and this book does a really great (and very simple!) way of dispelling many of these research points. And it's very fun to read (if you've ever heard Brian Wansink speak, he is quite an entertaining presenter. The book mirrors his character very well).
: This book is not for the faint of heart and so so awesome. It is quite long (almost 500 pages), and essentially boils down the entire research of Economists and Psychologists Daniel Kahneman, and Amos Tversky about the psychology of decision. Kahneman divides up our brain into what he calls "System 1" and "System 2", the two "quick, impulsive" and "slow, thinking" parts of our brains, respectively. A surprise to the many subconscious biases we hold, Kahneman does a fantastic job at describing how the brain works, and how we make decisions. A very important aspect in the Science of Food Choice.
* This page contains affiliate links.